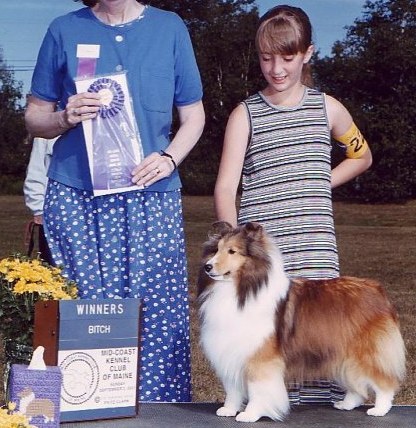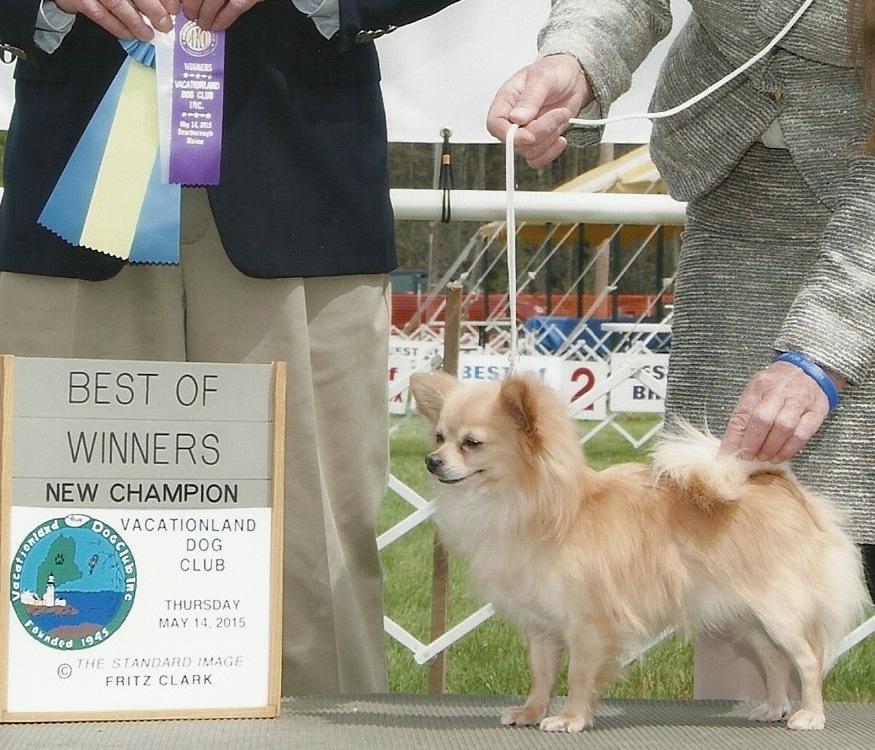 Established 1990
Welcome to Pinewood Acres. We are a small Show/Breeding kennel located in Central Maine. I have been actively involved with showing dogs for over 27 years. I started out in Obedience, with Shetland Sheepdogs(Shelties), but then I got hooked on showing in Conformation, which is still my primary focus today. I Show/Breed Shetland Sheepdogs in all colors with a focus on a moderate dog, with correct structure and movement with an intelligent, easy to live with personality. I got my first Chihuahua in 2002 and I was immediately hooked on these little dogs. After a slow start, and growing out several, I obtained "Speedy" from Sunset Kennel. He, together with "Paris" would be the foundation for my line. Even though todays show ring trend seems to be for ultra-short muzzle/extreme heads, I still breed for a slightly less extreme, "healthy" head, with an emphasis on correct structure and movement, with sane, stable temperaments. I Show and Breed mostly Long Coat and occasionally Smooth Coat Chihuahuas in all colors, including merles.
As soon as my daughter Paige could walk she was following me to handling classes, matches and shows. She started showing in the Breed ring and Juniors in Canada when she was 7. Over the years she has put several points on our dogs, other peoples dogs and finished her own Collies, including Summer, who was in the Top Ten rankings for several weeks. She did very well in Juniors in the United States and Canada, gathering several Best Junior awards and placing in the top 20 Juniors for Collies in 2004. We can't thank Roxann and Dale Heit of Timeless Collies in Kansas enough for entrusting us with their beautiful dogs and for all of their support over the years.
Words can not express how proud I am of Paige and all she has accomplished. Please visit her pages below for some of the pictures from her past. You will have to use your browsers back button as these pages are from our old site......
We strive to breed for healthy puppies with sound, sweet, happy temperaments, with the hopes of getting another show prospect to take into the ring someday. Of course, not all puppies are show puppies so we occasionally have quality puppies available for loving Pet and Performance homes too. We may sometimes have older puppies that were being grown out for Show or retired Show/Breeding dogs available for placement into loving forever homes as well.